How to clean a toddler's bottom
How to clean a toddler's bottom
How to clean a toddler's bottom?A toddler is a child 12 to 36 months old. This is the age for toilet training.  And you find it difficult in cleaning  their bottom?  What's your method?  Want to keep that tender toddler butt as soft and kissable as it was during babyhood? Here's the lowdown on cleaning for a toddler's bottom.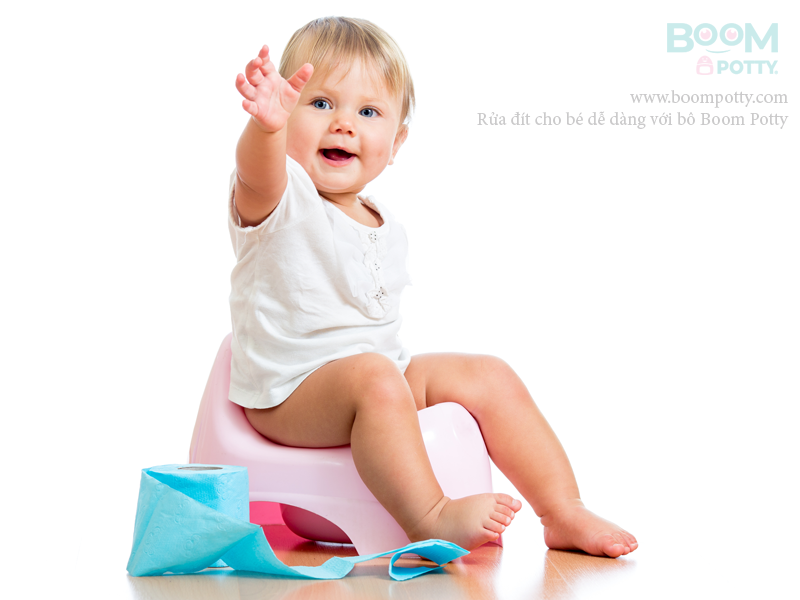 Notes on cleaning a toddler's bottom. 
Is your child potty-trained?  If so, do you notice any of the following to clean a toddler's bottom?
Clean gently with your hands
Clean with a shower (or use a scoop, not in the same bowl).
Dry your baby after cleaning
In winter, Clean with warm water
Remember that the floor of the shower will become a little slippery as you use soaps or shower gel, so be careful.
To prepare for clean a toddler's bottom, you'll need:
A bowl of warm water or shower
A towel, cotton wool
If necessary, clean clothes.
Pots or buckets to contain dirty pants

 Steps to clean a toddler's bottom
With toddlers, cleaning the bottom is also easier. You may find the following step-by-step guide to cleaning your baby useful:
Hold your baby on your knee or lay them on a changing mat. Take off their trousers., apart from their vest and nappy, and wrap them in a towel.
Clean baby bottom with a no-rinse cleansing fluid or a cleansing lotion . If you prefer, you can also use a cleansing gel or emollient soap, and rinse with water. 
Clean from top to bottom, from the cleanest areas to the dirtiest, so as not to spread impurities elsewhere. For a baby girl, clean from the vulva (the outer folds of the lips and then the middle) towards the buttocks. For a baby boy, clean the penis, the scrotum and surrounding area, and then the buttocks.
Thoroughly dry the folds in the skin to prevent any maceration, or if possible, let the skin air dry. 
Finally, never forget to wash your hands after cleaning your baby's bottom.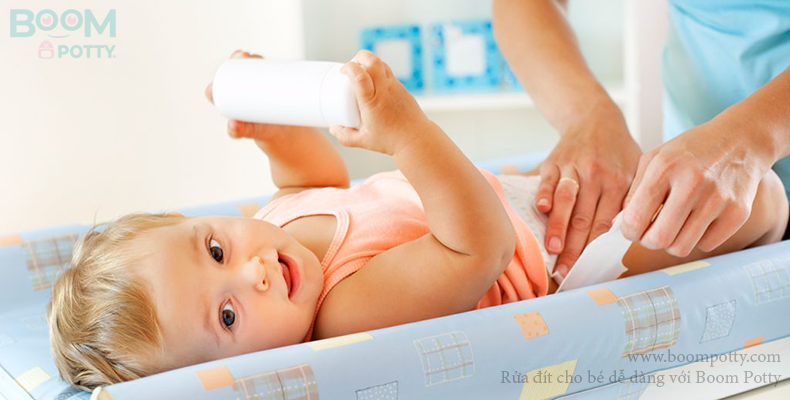 Click through our website http://boompotty.com/ to look for more information: 
Boom Potty is a new product with more breakthroughs than the old products on the market. Boom Potty helps parents more easily to clean baby bottom. 
Read more:
How to clean baby bottom without wipes
Easy way to wash your baby bottom by Boom Potty
Tool for cleaning baby after pooping by water