Easy way to wash your baby bottom by Boom Potty
Easy way to wash your baby bottom by Boom Potty
When the baby is 6 months old, we should limit the use of diapers. Instead, we should use potty to get potty training for the baby.
It is indispensable to clean baby bottom after pooping. Until now, most mothers often use  tissue or baby wipe to clean their children without knowing a lot of the risks: allergy, infection, rash, toxic from chemicals…
Cleaning baby bottom by water is hard. So, a new cleaning tool for baby from 6 months to 3 years old is launched on the market: Boom Potty. We will help you clean baby bottom easier.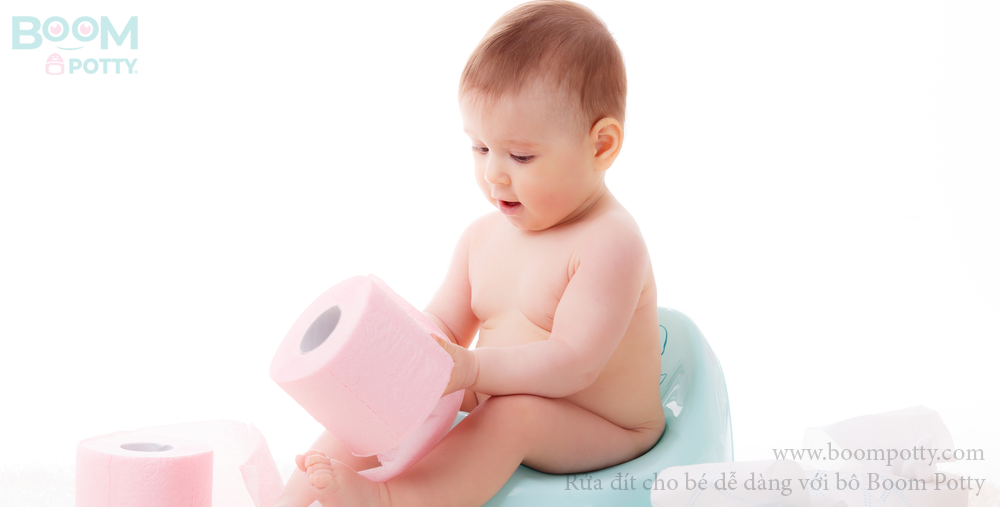 Is the use of  baby wipe or tissue to clean baby bottom guaranteed?
According to a recent study, the use of tissue is … super dirty. Even so, it can cause some health complications, such as infection…
Tissue can be used to clean, but can't completely eliminate the poop. In addition, another tool used to clean the baby is baby wipe. According to George, this way isn't clean as you think.
Moreover, wiping from the back to the front can lead bacteria to the urinary tract, causing infections.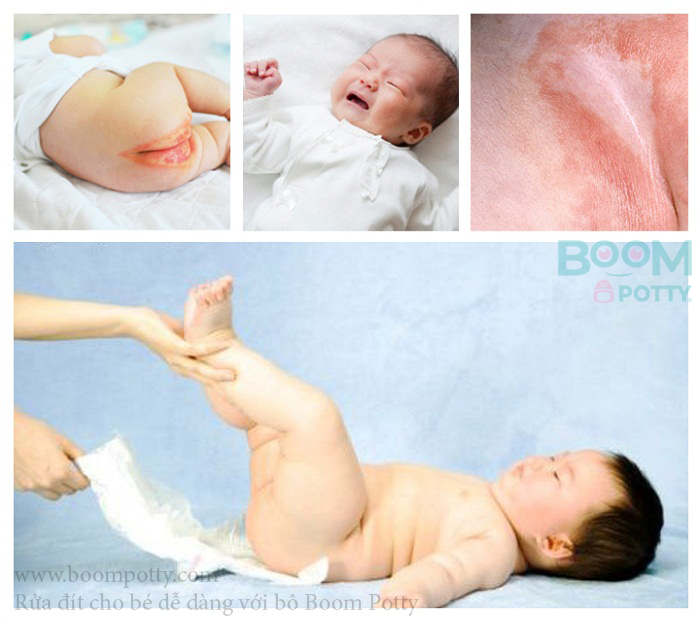 Easy way to wash your baby bottom by Boom Potty
Most parents find it difficult to clean their children after pooping. We would like to introduce to you a new tool to clean baby bottom easier: Boom Potty.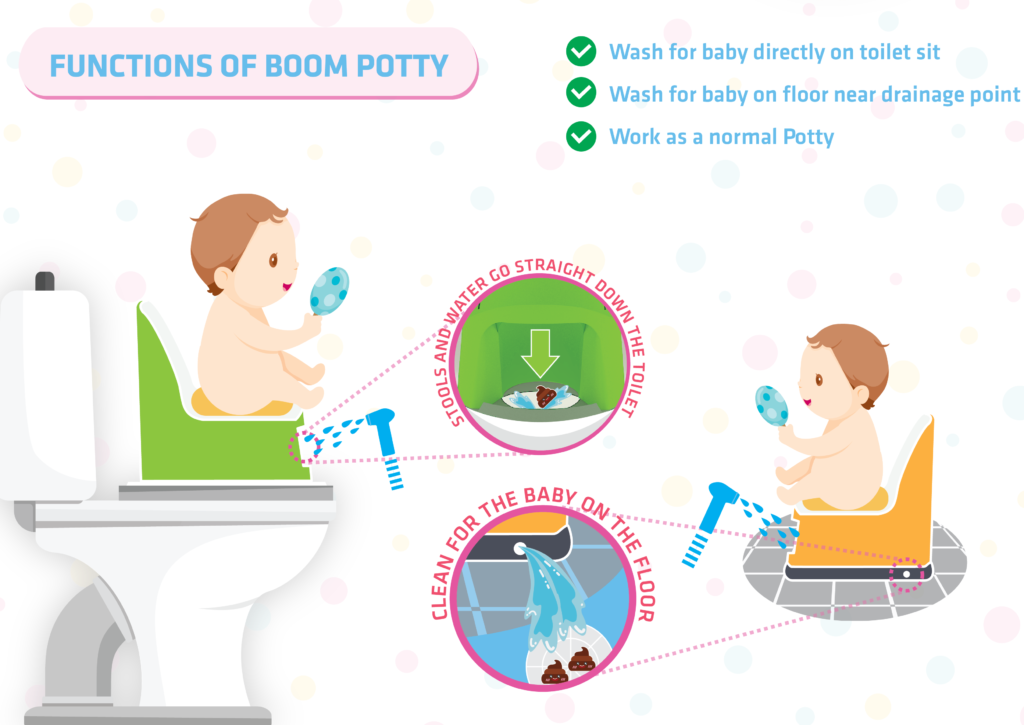 With its unique design, Boom Potty allows you to clean your baby conveniently. You just use the bidet or the shower to clean the baby bottom. Then, dry your baby with a clean towel. Everything is easy.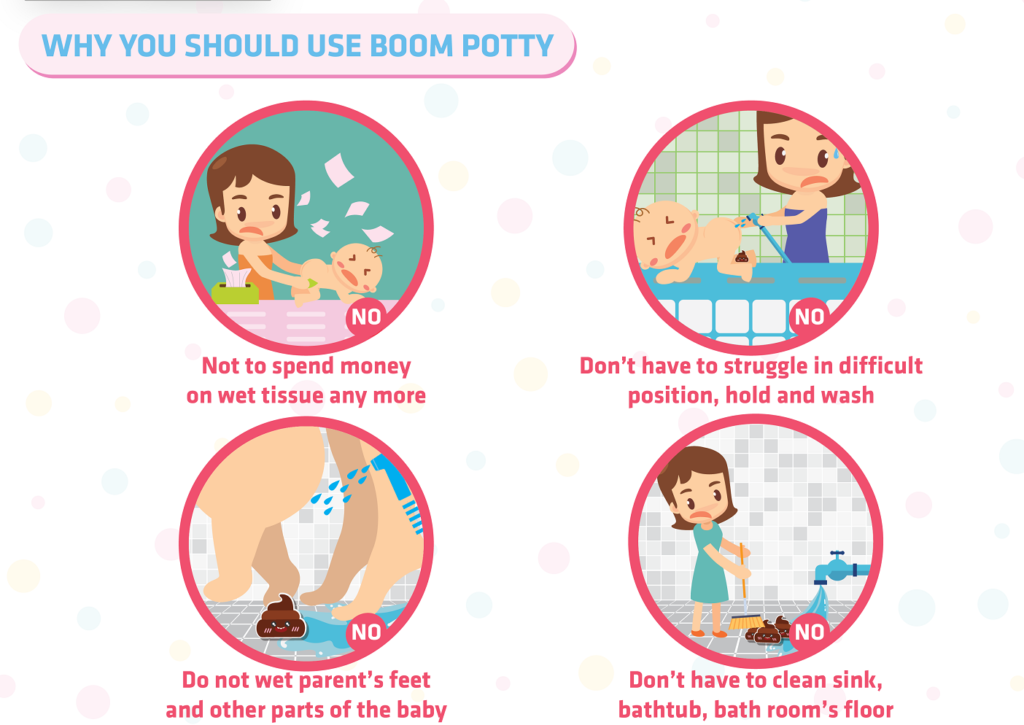 Click through our website: http://boompotty.com/en/blog/  to look for more information:
Boom Potty is a new product with more breakthroughs than the old products on the market. Boom potty helps parents more easily to clean baby bottom. 
Read more:
How to clean a toddler's bottom
How to clean baby bottom without wipes
Easy way to wash your baby bottom by Boom Potty
Tool for cleaning baby after pooping by water